Hallo allemaal,
Op vrijdag 15 februari is er weer een jongerenavond bij TTC Kluis.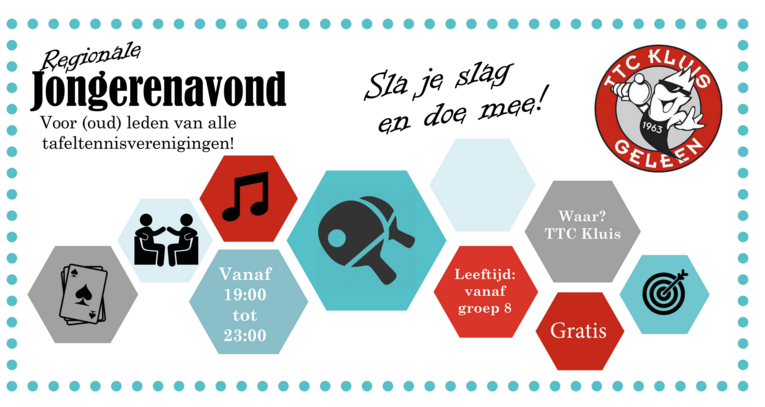 Deze is voor iedereen vanaf groep 8. Je bent welkom vanaf 19u45 en duurt zolang je zelf wilt (maximaal tot 00u00). 
Tijdens deze avond is er van alles te doen. Je kunt uiteraard een balletje slaan, maar ook darten, een bordspel doen of gewoon lekker chillen met eigen muziek naar keuze!
Breng gerust een spel of muziek mee!
De bar is de hele avond open (Nix18-).
Kom je ook?
Ook al ben je geen lid van TTC Kluis, maar heb je toch zin om te komen dan ben je van harte welkom.